BB Lip Balm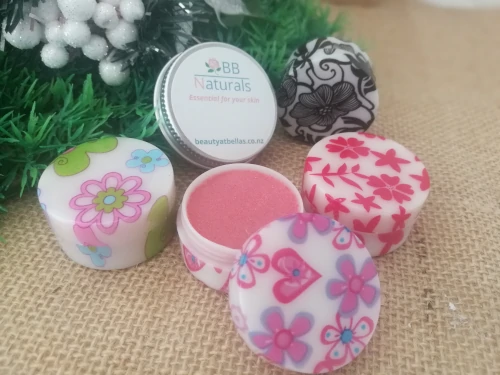 Description
A great choice as a stocking filler, this highly nourishing and hydrating lip balm comes with added sun protection in a choice of several lovely pots.
Options
You can choose from pink & green (left), pink & purple (front), pink & white (right), black & white (right back) and sliver tin (back centre) by specifying one in the order instructions on the checkout page, thanks.

Ingredients
Shea butter, Cocoa Butter, Olive Oil, Hemp Seed Oil, Coconut Oil, Glycerine, Zinc Oxide, Lavender, Peppermint, Lip-safe raspberry scent and lip-safe coral mica.