BB Top To Toe Combo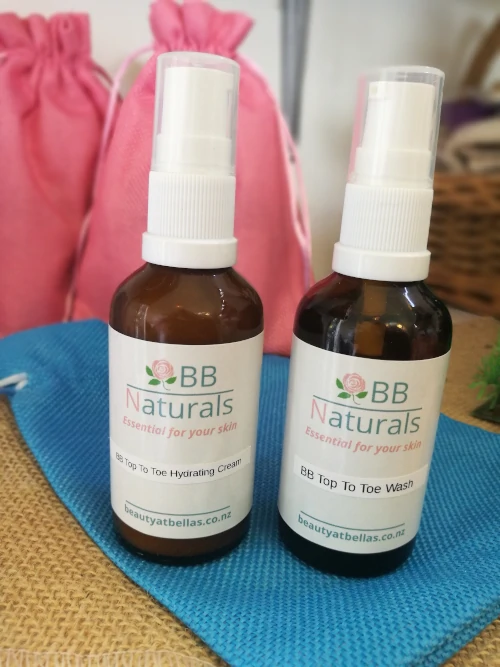 Description
A great all-rounder solution for keeping it simple or as a travel kit from top to toe. Includes a sulphate free foaming cleanser for hair, face and body combined with a hydrating and nourishing cream for use all over.
Ingredients
BB Top To Toe Wash
Natural Castile Soap (Water, Organic Sunflower Oil, Organic Glycerine, Potassium Citrate, Citric Acid), Rose Geranium, Chamomile, Lavender and Neroli.
BB Top To Toe Hydrating Cream
Organic Shea Butter, Cocoa Butter, Glycerine, Jojoba, Hemp Seed, Aloe Vera, Rose Geranium, Lavender, Chamomile, Neroli and Olive Oil.