Natural Coconut & Olive Oil Soap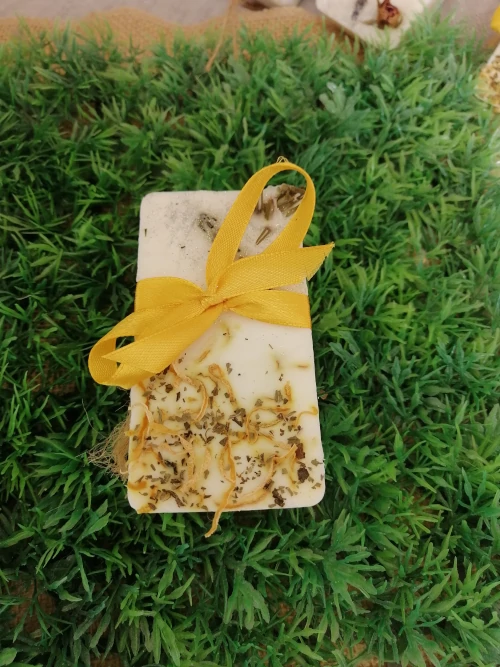 Description
A luxury bar soap made of natural coconut & olive oil, beautifully decorated with dried flowers and herbs, infused with pure essential oils. Chemical and sulphate free!
Additionally, a soap dish can be purchased for an additional $5: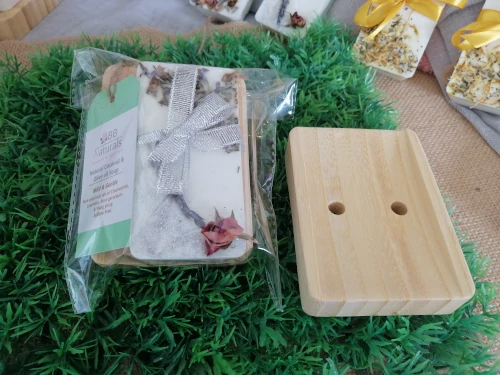 The options for this product are as follows (please specify in order instructions at checkout):
Mild & Gentle
Essential oils of Lavender, Chamomile, Rose Geranium & Ylang ylang.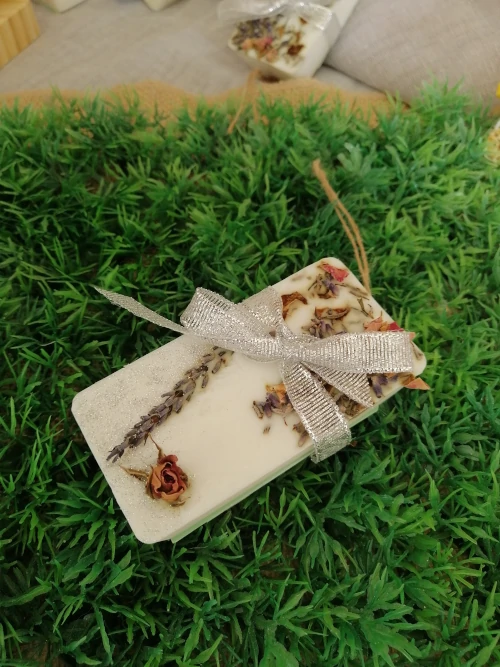 Clean & Fresh
Essential oils of Tea Tree, Peppermint, Lavender & Lemon Grass.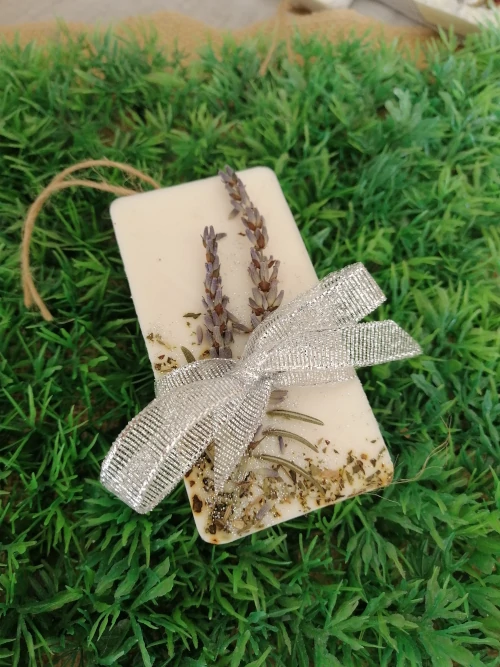 Spice for Life
Essential oils of Cinnamon, Orange, Clove & Eucalyptus.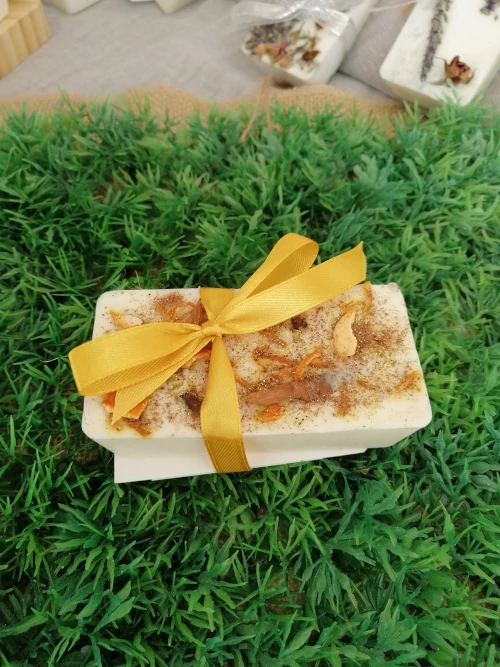 Refresh & Detox
Essential oils of Lemon, Grapefruit, Lavender, Peppermint & Rosemary.