Natural Perfume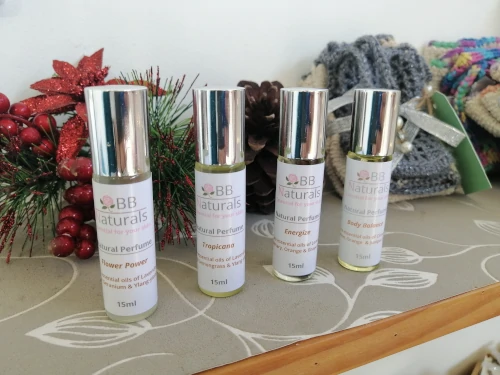 Description
Perfume made from 100% natural essential oils, no artificial fragrance or alcohol.
The options as shown in the image are (please specify in order instructions at checkout):

Flower Power
A beautiful blend of feminine floral oils of Lavender, Ylang ylang & Rose Geranium.

Tropicana
A lovely blend of floral and citrus tones consisting of Lavender, Orange, Ylang ylang & Lemon Grass.

Energize
Refreshing tones of Lemon, Rosemary, Orange & Grapefruit.

Body Balance
A balance between woody, citrus and spicy tones of Orange, Lemon, Juniper Berry & Cinnamon.