The Story of Beauty@Bella's
& BB Naturals Skin Care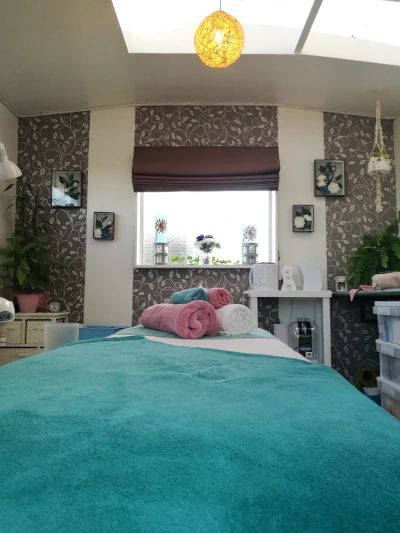 Welcome to Beauty@Bella's, a natural health, skin and beauty clinic in New Zealand. A place where you can feel right at-home, well taken care of and professionally attended to.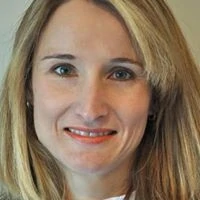 Hi, I am Bella Labuschagne and I am passionate and experienced in natural health, well being and skin care. I am originally from South Africa and I have an amazing husband, 3 gorgeous children, 3 cats and a budgie and I now live in Te Awamutu, New Zealand.
Education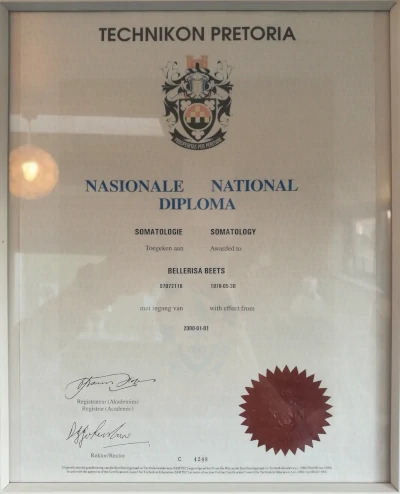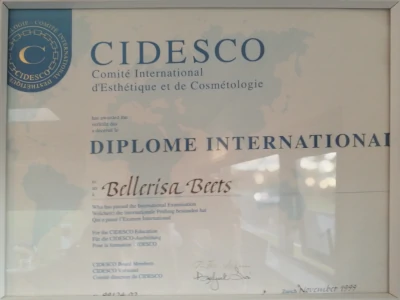 In 1998 I completed my 3 year diploma in Somatology (defined as the study or science of the human body), which included all of the below:
Physics
Aromatherapy Massage
Chemistry
Pregnancy Massage
Anatomy
Sports Injury Massage
Nutrition
Pressure Point Massage
Physcology
Reflexology Massage
Business Training
Sweedish Massage
Biokinetics
Deep Tissue Massage
Lymph Drainage Massage
Naturopathy
Indian Head Massage
Makeup Artistry
International Certificate
Shiatsu Massage
Work Experience
Since completing my studies I worked in many various clinics and health spas, including a well know health spa in England. I had non stop training and obtained experience in a huge variety of professional skin care ranges, massage therapies and trained in basic naturopathy.
My first job at a day spa
For my first year, I managed the day spa for a guest house in Pretoria, South Africa (my birth country). The guest house hosted overnight stays and events such as weddings and conferences for large international companies.
I did massage, facials and nutritional consultations. These consultations assisted guests for weight loss and cellulite treatment sending them home refreased mentally, emotionally and physically.
Ragdale Hall Health Hydro Leicestershire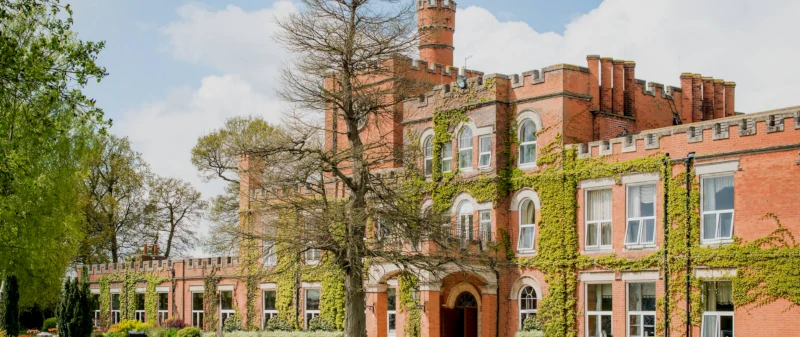 My husband and I were interested in an overseas working experience in England, so we started out searching for jobs. The first place I sent my CV to was Ragdale Hall, as I had been quite convinced about it during my study at Pretoria Technicon. Shortly after my application, whilst we were still preparing our travel visas and required paperwork, I revieved a phone call from the manager of Ragdale Hall!
After a quick informal telephonic interview I was offered an immediate start position as Senior Beauty Theropist which was the affimation we needed to go ahead with our OE. Ragdale Hall had over 120 theropists, hosting wealthy guests and even celebrities. They have 64 treatments rooms, a full gym and yoga exersize hall and a product shop for skin and body care boasting 5 leading skin care ranges.
Once again I did facials, massage, manicures/pedicures but also floatation therapy, sound therapy and hydro therapy. My position as Senior Theropist meant that I was first on the list for treatments meaning high stakes clients such as celebrities would be sent to me for their treatment.
Back to the motherland - Jet Therapy
Jet Therapy was a new clinic opening in the area and I was asked to manage the clinic (another management position!). Jet Theropy is massage with high pressured air propelled through hand-held jets, used for intensive increasive circulation to certian areas, most notebly with diabetic people. These clients had very bad circulation in their limbs, causing alsars and gangreen toes (they could have died).
The massage would occur a few times a week, helping to increase alsar healing and bringing life back into gangreen toes, the alternative being amputation. What an important and life changing job. We also did cellulite reduction as well as celebrity treatments for sport injuries. One of these treatments was for a very famous rugby player, who played in the Blue Bulls (the local super rugby team). His name was Jaco Van Der Westhuizen.
Moving up - Skin Trends Pretoria
This was my first proffesional development opportunity to study the world-class skin care range called Environ Skin Care. We used it to do intense enhancement theropy for anti-aging, pigmentation and enviromentally damaged skin obtaining scientifically proven results.This was done through a process known as sonoferesis which boasts 1000% absorbtion of vitamin-a and vitamin-c through the skin.
I was also trained in I.P.L (intense pule light AKA laser treatment) for skin rejuvination, hair removal, pigmentation reduction and collagen increasements. I worked here for four years before making the amazing decision to move to the land of the long white cloud.
The big move - Aotearoa
Due to saftey concerns and hope for a better quality life as a family we decided to leave the motherland to move to New Zealand. Within 6 years we had become qualified kiwis, starting from the bottom with nothing but the clothes on our back.
Jamele Skin Care - A large day spa in Tauranga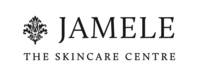 Once again, I got appointed as senior theropist right from the get go due to my vast experience, most notebly in the Environ Skin Care range. I then started to learn about Janesce Skin Care - a natropathic range which kickstarted my passion for all natural skin care and health.
Having my third - Our move to Te Awamutu
My daughter soon on the way we were on the move again, this time to our forever home: Te Awamutu. After nurturing Larissa, my beautiful daughter for a year, I need to find work again but I decided that this time I will start my own clinic.
The Birth Of Beauty@Bella's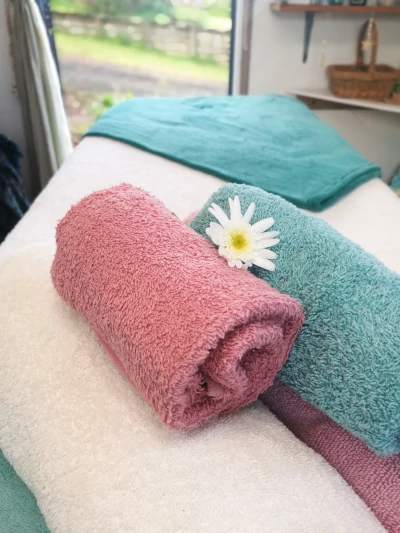 With 21 years experience, I now run my own a natural health and skin clinic and my own skin care brand, BB Naturals.
My mission: To provide all natural, proffesional, high quality skin care that is still affordable for all people.
How it started
About 7 years ago I decided that everyone deserves to have great looking, healthy skin and able to use a Quality Professional skin care range without the high cost of it. I have gained a lot of knowledge and experience over the years. I did this through research on which ingredients work the best, and by using so many professional brands myself as a lifetime sufferer of acne and of thin fragile skin.
Natural strength, natural beauty
I have experienced the power of what nature can offer and of course the amazing benifits of eating right! Now at 41, I have been acne free and my skin is stronger, healthier and looking better than its ever looked!! So from 100% scientific based skin care, I have been converted to 100% natural, I am completely in love and blown away!
BB Naturals - My 100% Natural, Organic Skin Care Range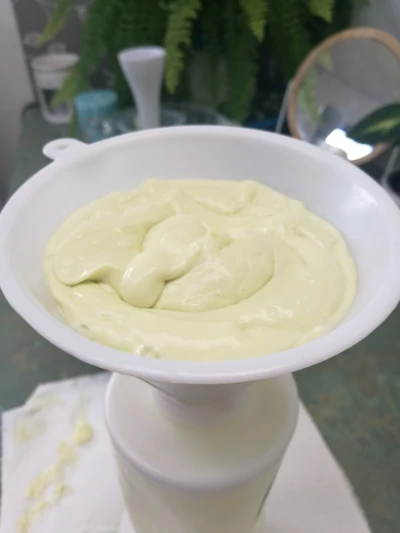 For the above reasons it's my absolute pleasure to introduce you to the power of nature, with BB Naturals Skin Care!
Importance of oils in natural skin care
Oils don't equal breakouts.
If the thought of putting oils on your face brings really bad breakouts to mind, think again. Ancient Egyptians kept their skin vibrant and flawless with oils. And this (very) old-school beauty secret is making a pretty big comeback right now. In fact, according to top dermatologists, facial oils may be that missing step in your beauty routine.
So how does it work?
Good oils protect your skin and your skin is lipophilic (oil loving). Our skin contains oils, therefore, they can penetrate deep into the skin, trapping water and other moisturizing goodness in, while keeping toxins and pollutants out. Some oils also help to fortify and strengthen our own natural skin barrier. Facial oils are packed with antioxidants, which prevent further aging and protection against free radical damage.
Why is my skin dry?
Plummeting temperatures, cranked-up heaters and lack of a nourishing moisturiser, suck moisture straight from the skin. Oils are the ideal antidote to dry, flaky skin and rough, rosy cheeks. They can be much more effective at moisturizing, deeply nourishing, and soothing your skin than your standard over-the-counter lotions and creams.
Quality counts
Higher-end oils are deep cleansing, actually pulling out grime and fats from pores, making them appear smaller and less noticeable hence a smoother skin texture. But be warned... the proof is in the formula. Unfortunately, the wrong oils readily available at the grocery store can give you clogged, puffed-out pores. Many oils also have anti-inflammatory properties as well, helping to quell irritated skin.
Oils are zit zappers!
Believe it or not, some oils are a pretty darn good zit zappers. And no, you won't get more pimples if you use oils, sometimes breakouts are caused by an imbalance of the skin barrier function. By applying the right oils to your skin it helps to nourish, retain moisture and reduce an overproduction of oil due to the skin lacking in oil. So, by achieving a good balance between moisture, oil and proper nourishment, you can prevent breakouts, blemishes, redness, pigmentation, wrinkles and uneven skin texture, leaving your skin healthy, glowing, and younger looking.
Why I use pure, high quality essential oils instead of plant extracts in BB Naturals
Many products are unable to be absorbed through the skin due to their chemical make-up. Essential oils are pure concentrated extracts distilled from plants, which contain pheromones, antibiotics and cell regeneration agents that energise, protect, and nourish. Because of their low molecular structure and an affinity with the skin's natural oils it allows for rapid absorption. They enter and leave the body very efficiently leaving no toxic residue behind.
They are revered for both their aroma and their therapeutic value. The use of only 100% pure and natural essential oils allows the medicinal qualities of the oil to have a natural effect on the skin and emotions. There is a significant difference between plant essential oils and simple plant extracts. It is essential oils which carry the medicinal qualities and extracts are mainly used in perfumes or even in cooking.
Explore BB Naturals Skin Care