Effects of Massage in Stressful, Anxious & Fearful Times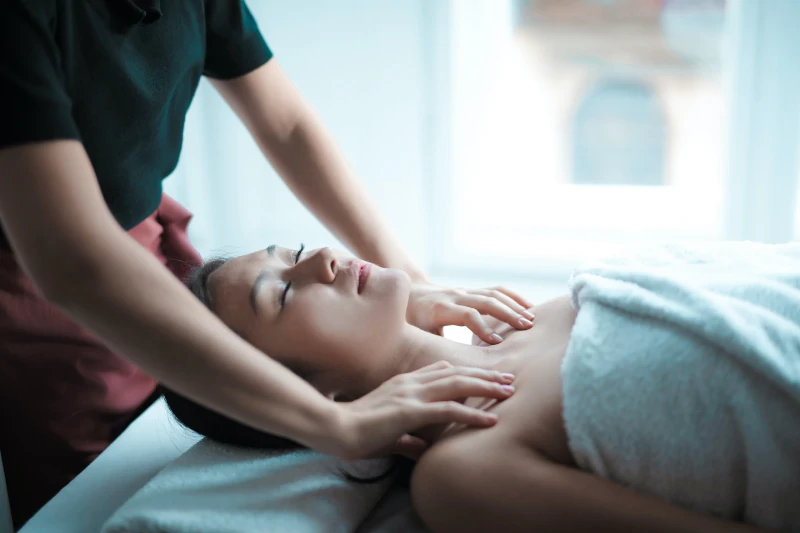 We are going through some very trying, fearful, and uncertain times. It is and could cause high levels of stress, anxiety, depression and feelings of hopelessness, in adults and even more than ever, children! This fact makes me feel so hart broken and concerned about peoples well being!! So I ask myself the question, "What on earth can we do or how can we help in any way to support our loved ones and our communities?"
For me, I know with my God given gifts, extensive training and experience, I might be able to make an impact or even lighten the burden, through my specialised massage. Over the last 20 years I have trained and researched so many massage techniques that eventually I combined the best of them all into a integrated, extensive, customised, very effective massage, addressing all concerns, issues and needs of each individual!
What Massage Can Do For You
Reduced stress is a benefit often gained through massage. Stress can be both physical and mental. Stress can physically occur within muscles after injury or overuse causing a buildup of tension resulting in an increase in pain. Mental stress is caused by a hormone called cortisol which can also increase anxiety and depression.
Deep Tissue Massage
A deep tissue massage focuses on the deeper layers within soft tissues. Stress can quite often be caused by a buildup of tension within muscles. A deep tissue massage aims to relieve tension by stretching and spreading muscle fibres and tissues in order for muscles to relax and loosen, to relieve any tightness or tension.
Therapeutic Massage
The main aim of a therapeutic massage is relaxation. When relaxation is poor, stress levels increase causing tension build-up, anxiety and muscular knots. A therapeutic massage increases localised blood flow that contains positive hormones endorphins, serotonin and dopamine. The positive hormones give a sense of well-being, increase relaxation and reduce stress. Increasing blood flow can also help to increase tissue elasticity, reduces tension and prevent muscular knots from forming.
Pressure Point Massage
A trigger point is found in the centre of a muscle fibre. Trigger points are a buildup of stress and tension that form muscular knots. Trigger points can cause referred pain, headaches and can increase mental stress. Softening and numbing the trigger point reduces pain and headaches and relieves both mental and physical stress.
Relaxation increases as the level of positive hormones increase. Positive hormones include endorphins, serotonin and dopamine. Increasing positive hormones can give person a sense of well-being as well as a positive frame of mind and "happy mood". Reducing stress increases healing time.
Further Benefits
Stress is also reduced when a decrease in cortisol occurs. Cortisol increases stress, anxiety and depression but is also responsible for the "fight or flight" response.
A massage aims to flush out the cortisol from the blood flow and replace it with positive hormone endorphins, serotonin and dopamine.
Replacing cortisol with positive hormones decreases stress and increases relaxation.
If you are interested in booking a massage, you can see all our amazing options on the
treatments menu
.